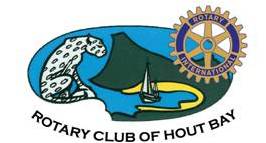 COOLAMON HOUSE IS A RESULT OF HOUT BAY ROTARY CLUB'S OPERATION MEDICAL HOPE PROJECT AND THE COOLAMON ROTARY CLUB.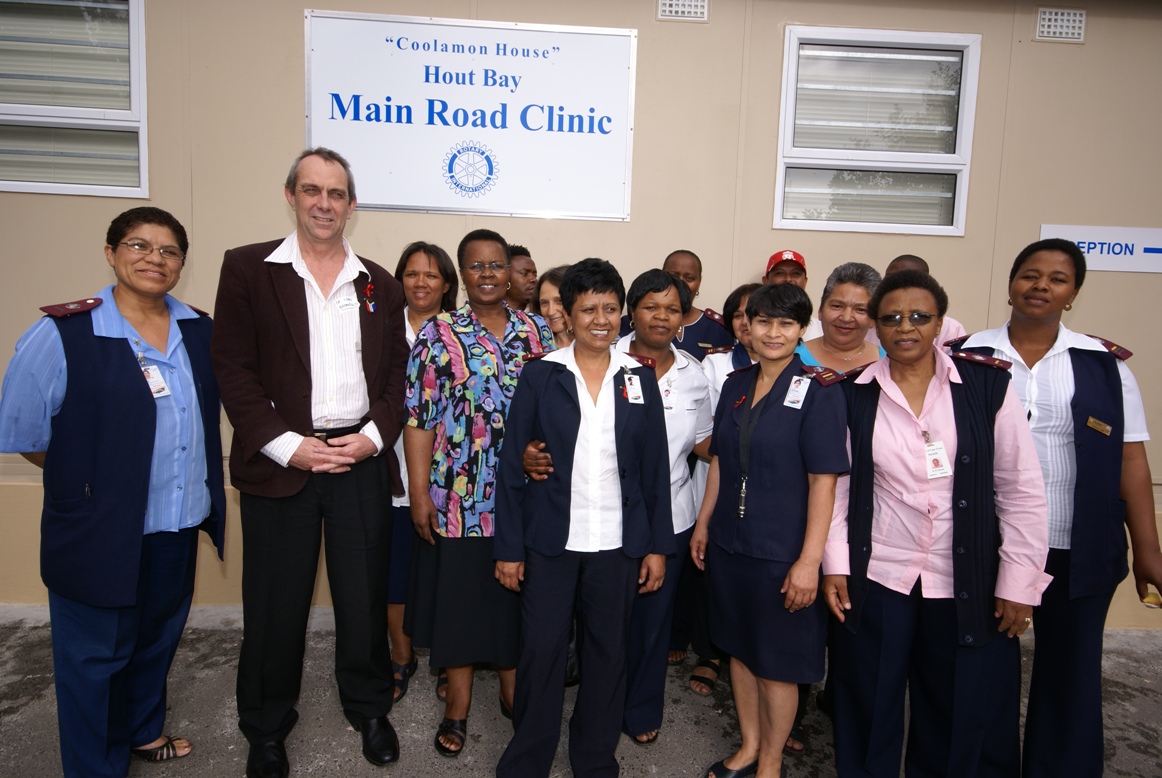 Dr Ivan Bromfield, on the left, City of Cape Town Director of Health, who officiated at the opening of Coolamon House and seen here with clinic staff, said it was a "wonderful example of international communities and Rotary working together to save lives". In the centre is Sister Carolus.
This project will enable the small clinic to seriously begin the fight back on HIV/Aids and TB in the nearby poverty-ridden shack township of Imizamo Yethu. Over 4,500 patient calls a month are handled by Sister Carolus in what has been called "very difficult conditions"
We took a team of 16 women and men to climb Mount Kilimanjaro in 2007 to raise funds for Coolamon House and together with a Matching Grant from the Rotary Foundation we were able to assist Hout Bay Rotary Club in the project.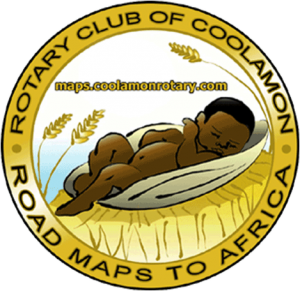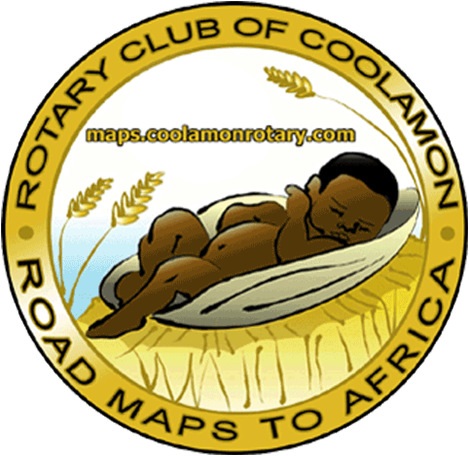 IN 2011 we did it again this time with 8 climbers to tackle the Mountains of the Moon with a summit on Mount Margherita in Uganda.  This was a very tough hike and climb for the team and we managed to get 2 of our team to the top of Margherita.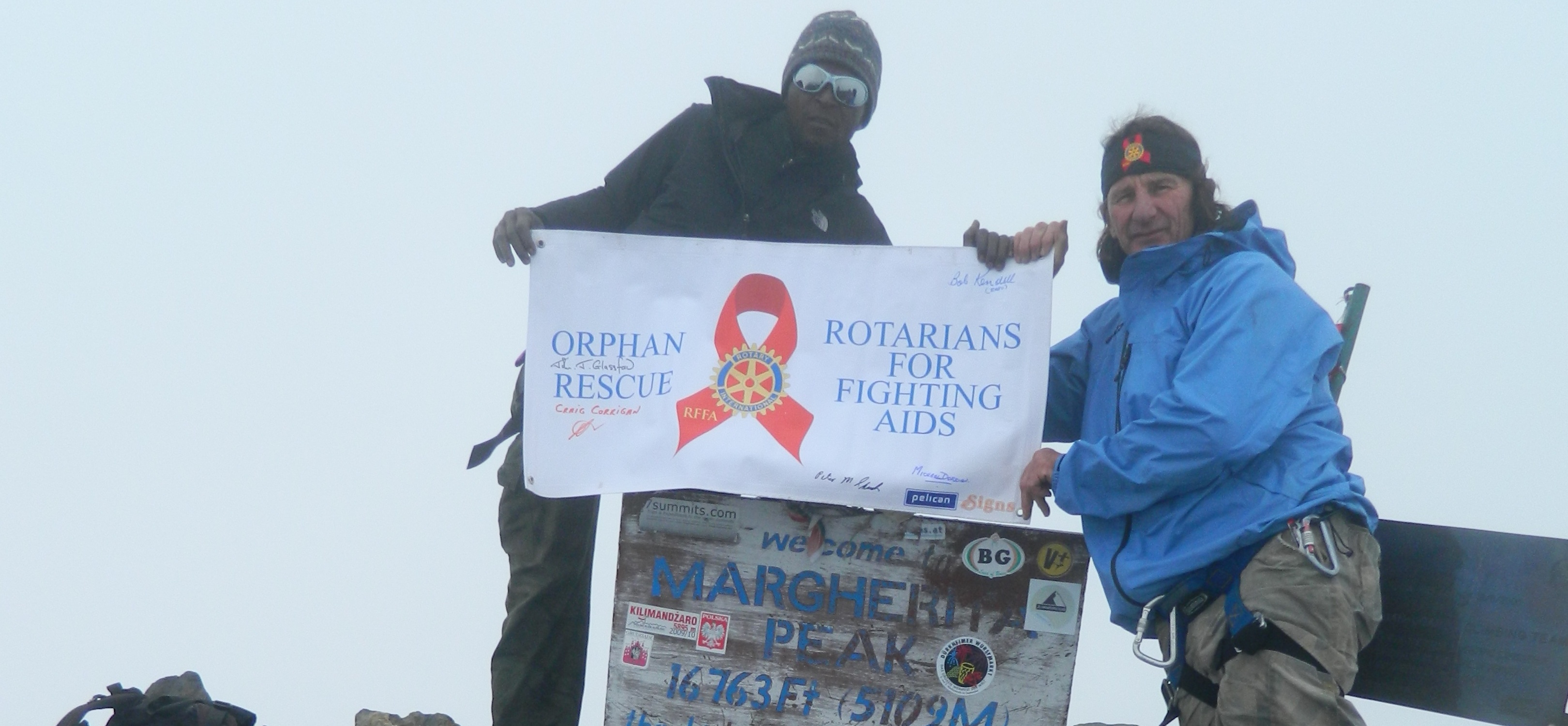 Moses Kashumba and Fred Madden at 16,763 feet on Mount Margherita.

The Mountains of the Moon team in Kasase the day before the hike began.


OPERATION MEDICAL HOPE WEB SITE
Coolamon Rotary Club through our Road MAPS to Africa programme has been supporting the Rotary Club of Hout Bay since 2005.  In 2005 we became Rotary International Twin Clubs.  Now that the rebuilding and refurbishment of the Clinic now known as Coolamon House is complete, we move onto another phase of supporting Hout Bay Rotary and Operation Medical Hope.  Comfort Boxes which will look after the needs of the families in Imizamo Yethu with supplies of medication and nutrition.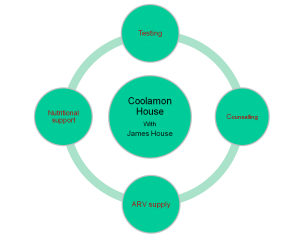 The current programme is to supply nutritionally-rich "comfort boxes", in many cases with additional medical and household items added, to counter the effects of poor health, hunger and deprivation.  These are delivered to specific families by volunteer home care teams, the Rotary "comfort boxes" having first been prescribed by doctors or senior nursing staff.
The photos below will give you some idea of why we want to continue supporting Coolamon House with this Mount Kenya 2015 Climb.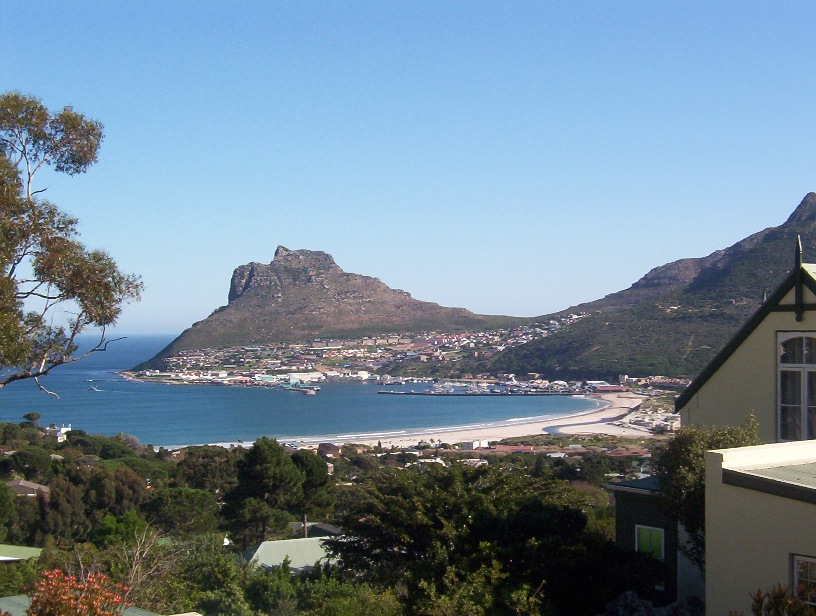 Beautiful Hout Bay a small fishing village near Cape Town.  Right in the middle of this suburb now of Cape Town there is an informal settlement called Imizamo Yethu.  Here the "settlers" live in shacks of card board and old iron.  Coolamon House is the only Medical Care Clinic for the 40,000+ residents.  AIDS and TB are the main health problems here.
Below are a few random photos taken on our various visits to Hout Bay since 2005.