TRACY'S 200.
Tracy Monica Ochieng is a young teenage girl from Mathare in Nairobi.  We first met Tracy at a concert that the boys and girls put on for the Mountains of the Moon Team from Australia.  This was 2011 and Tracy had just completed primary school and gave an amazing speech of welcome to our team.  Tracy and many others were sponsored by the Orphan Rescue Kits that were raised by PDG Fred Loneragan in his year as District Governor for District 9700.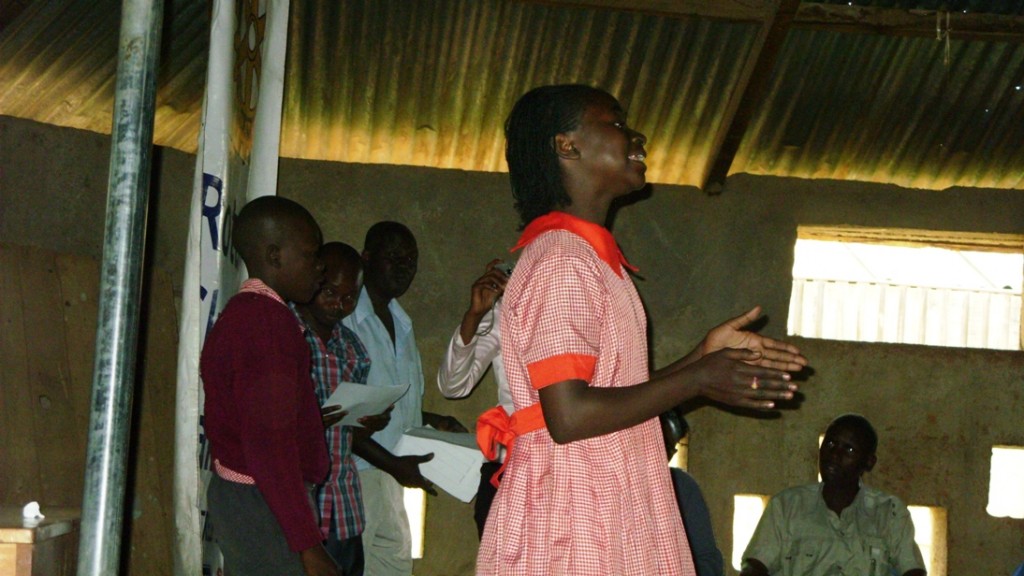 Tracy Monica above gives her inspirational speech
Here is a copy of her hand written notes:
The Mountains of the Moon team included Past District Governor Fred Loneragan and we decided to sponsor Tracy to secondary school.  So in 2012 Tracy was accepted by the Bishop Okoth's Secondary School for Girls in Kisumu.  Kisumu is on the shores of Lake Victoria and a long way from her home in Nairobi.
Tracy has graduated with high marks from High School and we are now sponsoring Tracy into the United States International University.  Tracy will graduate in another three years with her Bachelor of Pharmacy Degree.  Then Tracy aims to go back to Mathare to start her Foundation Tracy's 200.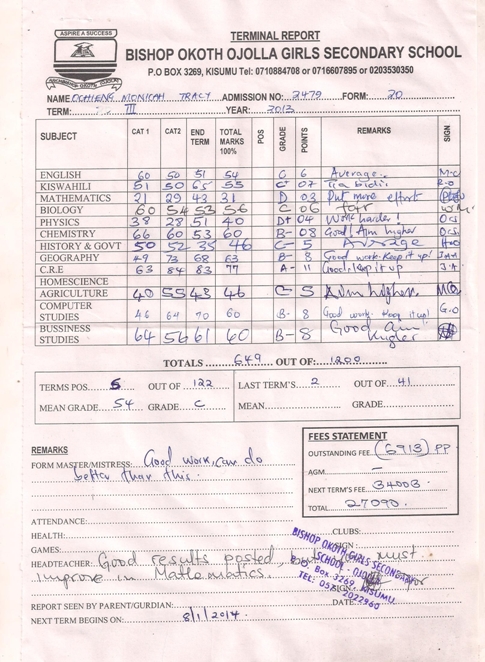 Tracy in her lab coat before classes recently:
Tracy above with some of her Uni classmates.
To sponsor a teenager to Secondary School in Kenya costs around $1,040 per annum.  OR TWO ORPHAN RESCUE KITS!  We have another candidate for Tracy's 200 following a story sent to be by the President Elect of the Rotary Club of Nakuru, Jaine Kamau.  It is the story of Neema: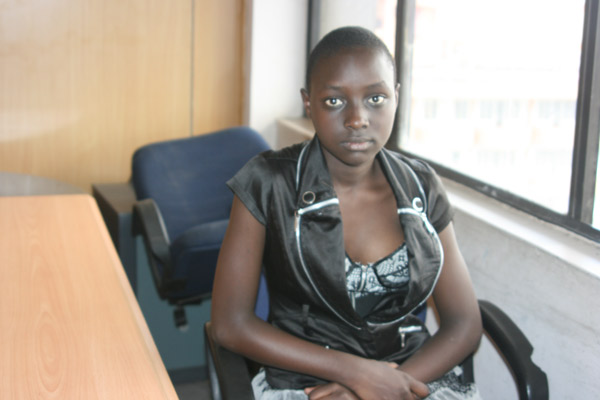 Neema Monyancha from Nakuru Kenya
Below is the story of Neema from Nakuru in Kenya whose plight is so common in countries like Kenya today.
"I met with Neema's mother, Naomi today and her's is a heart breaking story.  The family fled Kericho at the height of the post election violence in January of 2008.  Neema's father was a businessman in the town and was doing well for his family and Naomi was a stay at home mom.
During the violence, their business, home and property were burnt down and they fled with only the clothes on their backs.  The family stayed briefly with relatives in Nakuru and both Naomi and her husband found odd jobs to support their family.  Things have not been easy for this family that was not officially recognized as IDPs since they did not live in an IDP (Internally Displaced People), camp and so did not receive any support from the government.
They have struggled to put 3 other children through high school, feed, clothe and house them. The husband is now psychologically affected and may need professional help, leaving only the mother to work and take care of the family and the burden is too heavy for her.  As a mother, I feel her pain when her children cannot have the very basic of needs met.
Jaine Kamau
PE Rotary Club of Nakuru Kenya."
Unless students have the fees and capacity to pay for uniforms and to pay for boarding, they never get to secondary school and are then extremely vulnerable and at risk, in places like Mathare, Nakuru and all the large cities of Kenya.  So we looked at getting 200 more Tracy's into secondary school and beyond.